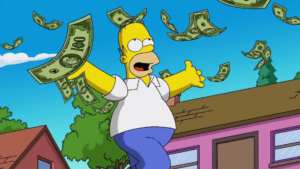 Edit: SlotMasters has changed their business model, so much of this article is no longer relevant. I hope you collected your free money while it lasted!
Last week I posted about three apps I have been using, one to make you smarter, one to make you money, and one to make you better at poker. The apps to make you smarter and better are poker were obvious.
Read more books and get smarter. Yep, that makes sense.
Study common poker situations and memorize the GTO play. That also makes sense.
But play a slot app to make money? Has Jonathan lost his mind? Continue Reading ...
(Visited 1,743 time, 1 visit today)
Any views or opinions expressed in this blog are solely those of the author and do not necessarily represent those of the ownership or management of CardPlayer.com.