Just as I take my seat in the $1/$3/$6 game, I see a player curse, hurl his cards angrily into the muck, leap out of his chair, curse again, and kick the wall. Naturally curious, I look to the board to see what has happened and am surprised to find nothing there. In fact it is still pre-fl0p, and the action was not even on this player when he threw his cards away. Perhaps he just lost a big pot the hand before then?
Nope, this is just his way. He goes on like this for at least an hour, "Two hours of these fucking cards," "What am I supposed to do with these shit hands?", "Un-fucking-believable",  "Can't you deal me anything I can play?", hanging his head and cursing to himself, angrily throwing his cards away out of turn, occasionally storming off from the table to go kick the wall. While he's gone, some of the regulars talk about how he was hear last weekend putting on the same show.
The player on my right, in between the Tilt Monkey and me, leaves, and another guy, probably in his late 50s or early 60s with a Lou Reed leather jacket look going on moves into the vacant seat. The next time Tilt Monkey starts muttering under his breath, Lou asks him, "What's that?"
Tilt Monkey looks up. "Huh?"
"I couldn't hear you, what did you say?"
"Nothing." His face is red and he looks miserable.
"Hey are you alright, buddy?" Lou asks with faux-genuine concern.
"No I'm not alright. Do I look fucking alright?"
"Whoah, what's the matter?"
"I been getting my fucking ass kicked."
Lou looks shocked. "What? Who kicked your ass?"
Tilt Monkey glares at him. Feigning ignorance, Lou forges ahead. "What happened? Who kicked your ass?"
"They've all been kicking my ass."
"Oh you mean in the card game."
Tilt Monkey lowers his head and returns to cursing his luck.
Lou looks around the table, shaking his head. I'm not the only one stifling laughter. "You all need to stop kicking this guy's ass," he scolds us.
It's the same business when the Tilt Monkey wins a pot. "Finally. About fucking time. Gimme that pot. A fucking pot. One fucking pot in an hour."
Finally another guy at the table has had enough. After losing to the Monkey and getting this act, he tells him to shut his fucking mouth and stop whining. Soon both are on their feet pointing and shouting at each other. The floor intervenes and tells Tilt Monkey that one more comment and he's getting thrown out.
To his credit, he settles down well after that and swallows a lot of abuse without saying anything more. People at the table are talking about him like he's not there, and if I can hear it he can hear it, but he doesn't react.
It helps that he's winning now. A few hours later he's actually up and in better spirits, actually chatting cordially with Lou. "You work out at the Y? I teach right around the corner from there."
"Oh yeah, where?" Lou asks.
"At the community college," the no-longer-tilted monkey tells him.
"What do you teach?"
"Statistics."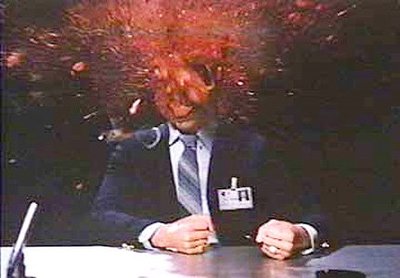 Any views or opinions expressed in this blog are solely those of the author and do not necessarily represent those of the ownership or management of CardPlayer.com.