I think my jack-o-lantern looks cool, but not quite like the image I was going for. I did a better job of that last year. Try to figure it out, but if you're still uncertain, you can click here.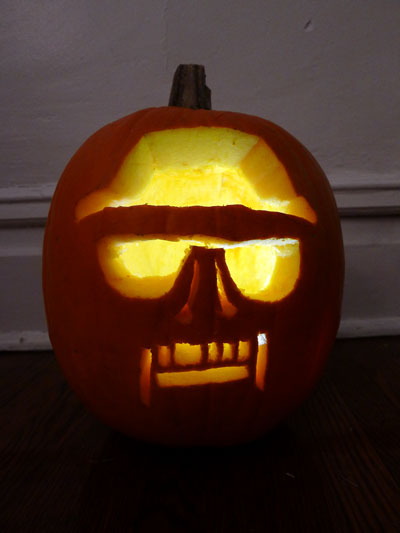 Emily's jack-o-lantern is a tribute to our Europe trip:

And of course it wouldn't be Halloween without "The R4v3n". This is seriously a poker comedy masterpiece and you should go watch it immediately if you've never seen it (and actually even if you have).
Any views or opinions expressed in this blog are solely those of the author and do not necessarily represent those of the ownership or management of CardPlayer.com.