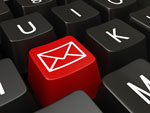 Q: While reading Sylvain's discussion of his hands with Bonomo, I wondered how best to handle such an aggressive player. Sylvain described his style of pushing back against the aggro. I wondered if you can ever counter aggression with passive play, such as calling multiple streets. Then, near the end of Sylvain's report, he describes his last $1500 NLHE tournament. Sylvain described himself as active, and how he ultimately was busted by a fish who check called all three streets. I admit the hand, in isolation, may not have been ideally played by Sylvain's opponent. But I wonder, is there value in taking a passive line to counter very aggressive players? If so, under what conditions?
A: Great question! It's actually inspired me to write a series of magazine articles on the subject, but here's a sketch of what will eventually be a more thorough answer. The short answer to your question is yes, definitely. The best counter will almost always be a mix:
Rebluffing with some weak hands/draws
Raising for protection/inducing bluffs with strong hands (how strong will depend on how aggressive your opponent, how deep your stacks, etc.)
Bluff-catching with well-selected hands (more on this in a moment)
Folding weak hands that may be best but can't stand up to the pressure you're likely to get on future streets
Selecting hands for bluff-catching is tricky. Often your strongest hands aren't the best candidates for this since you want to build more of a pot with those. But with hands that are too weak you risk letting the board get so scary that you can't keep calling. Ideally you'll have something like pair + flush draw that isn't overly vulnerable and has good showdown value.
In the hand that you reference, I think that pre-flop Sylvain's KJo might have fit better into the bluff-catching category (ie he should maybe have just called, though I don't hate the 4-bet by any means) than the bluffing category. Against an aggressive player, top pair in a 3-bet pot is actually a quite a good hand, even without the best possible kicker, and KJ can flop that well. He still may choose to bluff with it on other flops, but I don't think a pre-flop bluff was necessary.
After the flop, though, the hand was strong enough to fit into the value/betting to induce category. In this case Sylvain's opponent  had second pair, but he may also have shoved hands like 98 or KQ that had draws, so top pair good kicker is a strong hand, and it's a good time to bet a strong hand.
In the hand where an opponent check-called all the way against Sylvain, that player wasn't really bluff-catching. On the flop and turn he had a draw, albeit a strong one, with very little showdown value. He could have countered Sylvain's aggression much better by raising (even though in this case Sylvain actually had a hand he would have felted) rather than check-calling and hoping to improve.
The last option listed here is important to keep in mind. It's generally better, for instance, to raise JT than 44 if you don't believe an opponent's bet on a Q85 flop. Even though the latter is technically the "better" hand, both are essentially bluffs once you raise, and JT is the much better bluffing hand.
Hope that suffices for a quick answer to a good question!
Do you have a question for the Thinking Poker Mailbag? Please leave it as a comment below!
Any views or opinions expressed in this blog are solely those of the author and do not necessarily represent those of the ownership or management of CardPlayer.com.