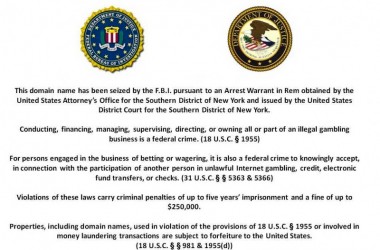 One year ago today, the Department of Justice unsealed its indictments against PokerStars, Full Tilt Poker, and Ultimate Bet/Absolute Poker. It's been a tumultuous year for me, but not necessarily a bad one. As I predicted in an article entitled Gray Friday, "This catastrophe is forcing me to confront some big questions that I've been putting off for too long. I don't expect it to be an easy or pleasant process, but I hope to be better for it in the long run."
The title of this post is in German because that's where I am right now. My girlfriend and I have just embarked on a three-month Europe trip. My inability to play online poker has become a convenient excuse to travel the world, spending several months first in Canada and now in Europe. As far as occupational hazards go, these aren't so bad.
In a sequel to my Gray Friday article entitled Three Days in Madrid, I described meeting two new friends after a last-minute decision to play the Grand Final of the European Poker Tour. Appropriately, both Soeren and Nico are also coming to Berlin for the EPT, and I hope to see both of them today. Nico and I traveled to Cannes for the WSOP-Europe a few months ago, but this will be the first time I've seen Soeren since Madrid.
In the last year, Nico's home country of Spain has adopted legislation restricting its citizens to playing on Spanish-only sites, and Soeren's home country of Germany threatens to enact similar legislation. Back in the United States, the patchwork of pending legislation at the state and federal levels is too complex for me to keep up with it. Although the holy grail would be legislation welcoming PokerStars back into the US market so that US players could compete against the rest of the world, at this point even the creation of a US-only market would be a vast improvement over the status quo.
For now, though, I remain a poker nomad. I play the EPT Berlin on Monday and hopefully the rest of the week as well. Last night a former student who lives in Berlin picked us up at the train station and took us to dinner. Soon we'll be on to Amsterdam, where I hope to meet another former student and also spend some time with Richard "tzen1″ Veenman, a member of PokerStars Team Online whom I first met in the Bahamas earlier this year.
A long-time blog reader offered us a couch to crash on in his Paris apartment, so that's where we'll be after the SCOOP. Then there's hiking in the Swiss alps, hopefully meeting a student in Switzerland while we're there, and then on to a small town in Germany for the wedding of one of my closest friends, who asked me to be his best man on this date in 2011.
I still haven't answered any of those big questions, but I've managed to orient myself and muddle my way through a messy situation by focusing on what's important to me: relationships with family, friends, and my girlfriend; traveling, meeting new people, and having new experiences; and making the best of any situation in which I find myself, doing my best not to look to the past with resentment or longing nor towards the future with fear or anticipation.
How did Black Friday affect you? What has your life been like for the past year? How do you feel on this important anniversary?
Any views or opinions expressed in this blog are solely those of the author and do not necessarily represent those of the ownership or management of CardPlayer.com.